One of Nigeria's six geopolitical zones, the South East represents the country's inland southeast both geographically and politically. Five states make up this region: Abia, Anambra, Ebonyi, Enugu, and Imo.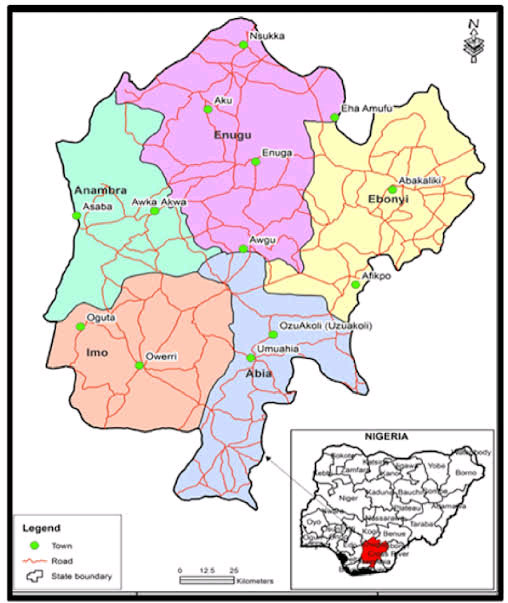 The zone is bordered on the west by the River Niger, on the south by the riverine Niger Delta, on the north by the level North Central, and on the east by the Cross River.
Culturally, the vast bulk of the zone is located in Igboland, which is the native cultural homeland of the Igbo people, the largest ethnic group in the southeastern region, accounting for over 90% of the region's population.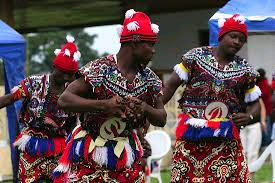 Despite being the smallest geographical region, Nigeria's economy largely benefits from the South East's oil and natural gas reserves as well as its expanding industrialised sector.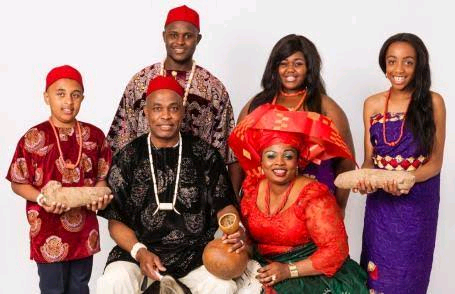 22 million people live in the region, which accounts for nearly 10% of the nation's total population. The two most populated cities in Nigeria are Aba and Enugu, which are also the tenth and fourteenth most populous cities overall.
Other significant cities in the southeast include Onitsha, Umuahia, Owerri, Nnewi, Awka, and Abakaliki (in order of population).
There are so many lucrative industries in the Southeast region, including those related to health, agriculture, entertainment, real estate, information technology, transportation, business services, and so on. But in this post, we'll focus on the top five sectors with the fastest growth in southeast Nigeria.
1. Agriculture
For a long time, South Eastern Nigeria's agriculture industry continued to have the quickest growth and was a significant factor in the overall economic expansion of the nation.
Due to their extensive farmlands, South Eastern Nigerians are well recognized for their farming lifestyle and produce.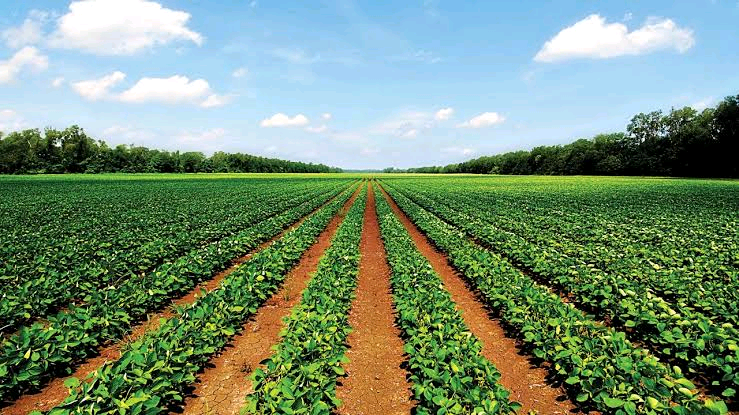 Crop production, animal production, agro-processing, and the provision of agricultural inputs are all part of their farm operation.
Rice, yam, cocoyam, cassava, maize, melon, vegetables, plantains, rubber, cucumber, palm fruits, cashew, kolanut, breadfruit, citrus, potato, tomatoes, etc. are common crops grown by states in the South East.
With cassava, yam, and maize as the main arable crops and cocoa, kolanut, oil palm, rubber, cashew, banana/plantain, and citrus as the main permanent crops, inter cropping is the predominant cropping pattern in South East Nigeria.

A.  Anambra;
Natural gas, crude oil, bauxite, and ceramics are all abundant in the southern state of Anambra. Nearly all of the earth is arable.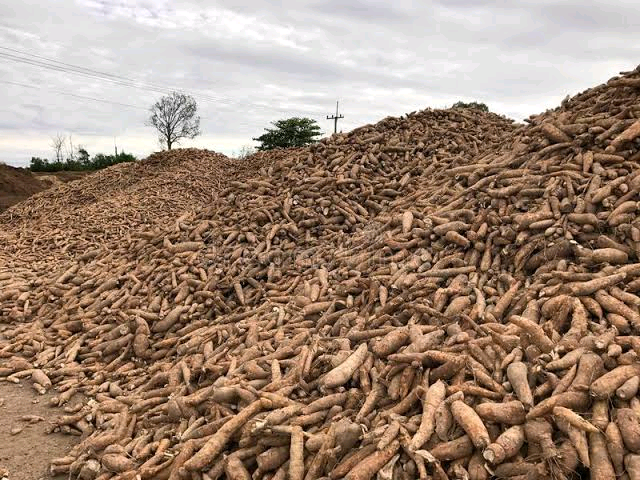 The state of Anambra has a wealth of additional resources for agro-based pursuits including fishing and farming, as well as land used for grazing and animal husbandry.
The state's climate makes it possible to grow and harvest agricultural and forestry products such oil palm, maize, rice, yams, cassava, fish, potatoes, and okro, among others.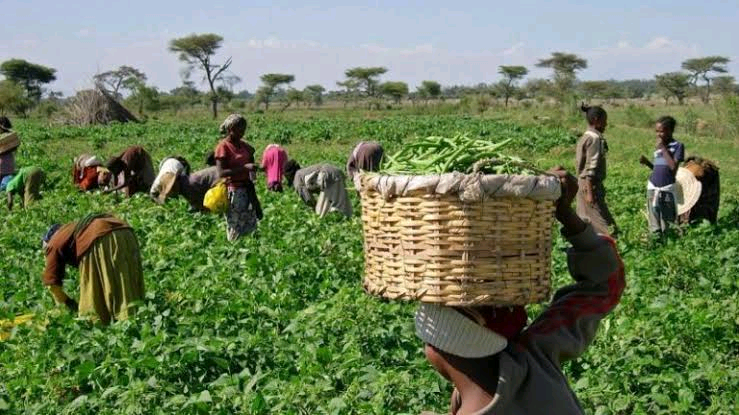 In Anambra, a sizable portion of the population invests in agriculture as a source of income or a full- or part-time enterprise.
B.  Abia;
The economy of Abia State is centered on the production of natural gas and crude oil, as well as yams, maize, taro, oil palm, and cassava.
Manufacturing is a significant minor industry, particularly around and around Aba.
Abia ranks eighth in the nation for its joint-eighth highest Human Development Index due to its rapidly expanding population and industry.
In its southern region, Abia has oil-palm bushes and tropical rain forests, and in its steep northern region, it has woodland savanna.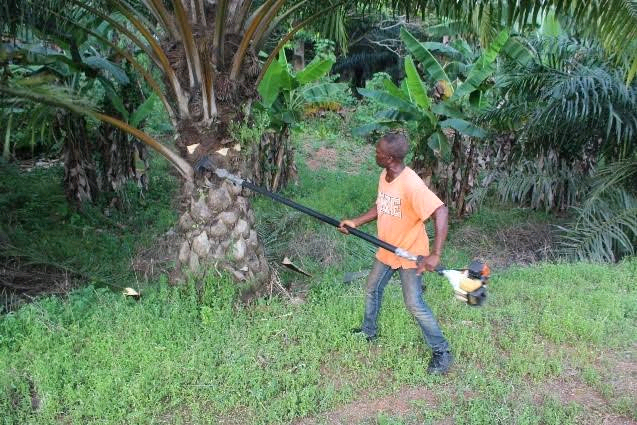 The majority of the population works in agriculture; the main income crops are oil palm and the basic foods are yams, taro, corn (maize), rice, oil palm and cassava.
Minerals such as lead and zinc are available.Aba, which is located on the railway north of Port Harcourt and produces textiles, medicines, soap, plastics, cement, footwear, and cosmetics, is the state's main industrial hub. The state's capital, Umuahia, is home to a brewery and a facility for processing palm oil.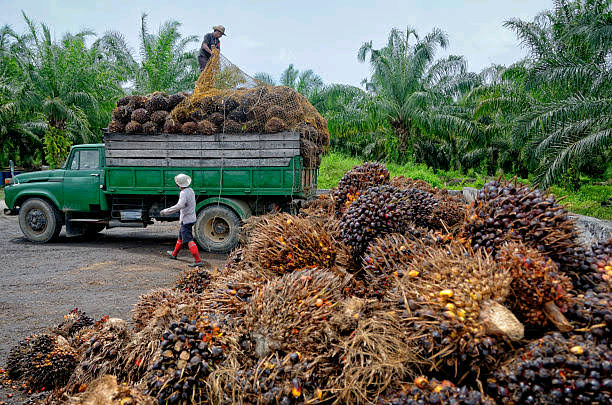 C.  Ebonyi;
One of the most agrarian states in Nigeria is Ebonyi. With savanna and semi-tropical flora, humid, sandy, and marshy soil, the state, which is primarily made up of farmers, is blessed with moist land for cultivating a variety of cash and food crops, including rice, yam, cassava, cocoyam, maize, sweet potato, oil palm etc.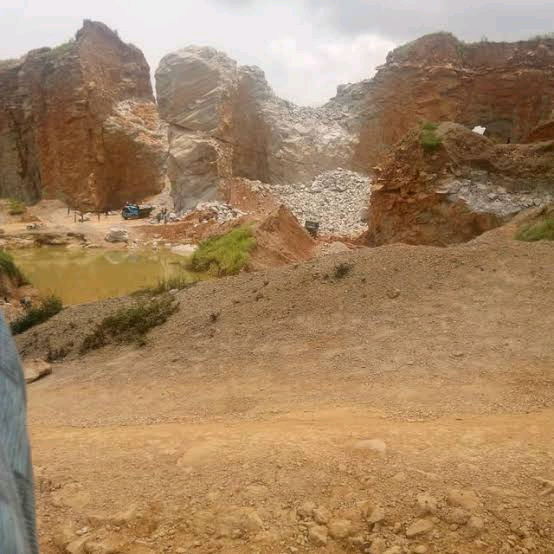 Among the state's agricultural potential, including their salt and limestone, the cultivation of the renowned Abakaliki rice has contributed to its popularity and status as a bustling commercial center.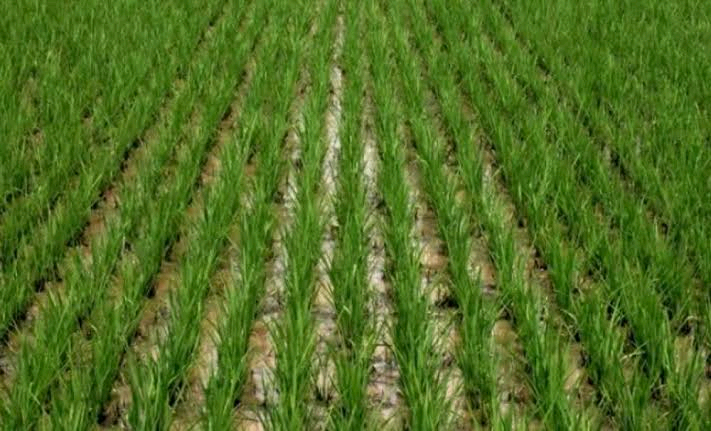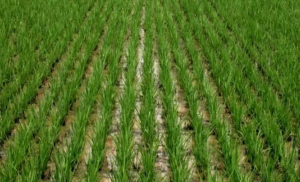 No visitor to the state capital of Abakaliki leaves without attesting to the superior quality of Abakaliki rice in comparison to other rice produced both domestically and abroad.
The salinity in the land of the Abakaliki rice mill has given the rice of Abakaliki several nutritional benefits.Those who understand its nutritional benefits rate it considerably higher and rate it even better.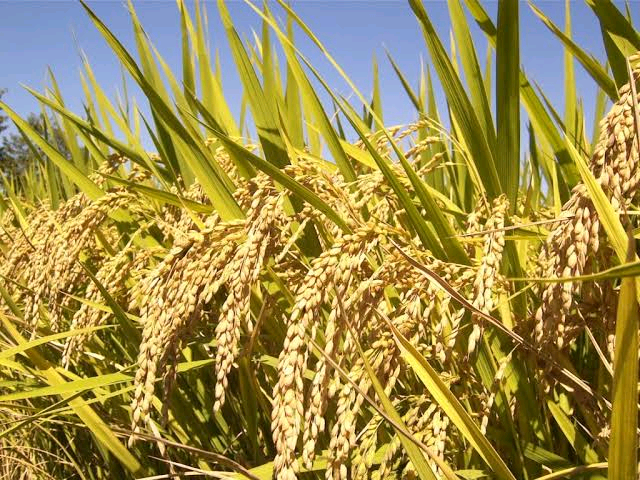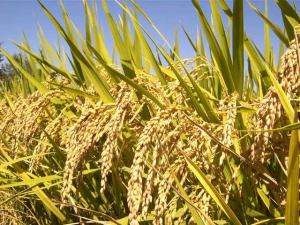 The Abakaliki rice is naturally salted and has a pleasant flavor in addition to its nutritional qualities. The exceptional flavor of Abakaliki rice is what gives it its fame.
There is no doubt that the production of rice has given many people jobs from which to support their families. Many individuals work in the Abakaliki Rice Mill Industry, performing both technical and non-technical or casual employment as well as selling their goods there.
D.  Enugu;
Enugu became the only large coal mining region in West Africa. In order to transport coal through Port Harcourt's seaport, for which the city was founded, the Eastern Line railway connecting Enugu and Port Harcourt was finished in 1916.

The state's economy mostly relies on agriculture; the primary crops are yams, oil palm products, taro, corn (maize), rice, and cassava (manioc). The state's capital, Enugu, is a significant coal hub.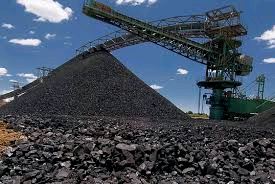 E.  Imo;
Agriculture-related products like cocoa, rubber, and palm products are produced in Imo State. Yam, cassava, cocoyam, and maize are the principal food crops. Natural resources abound in abundance in the State.
These include natural gas in commercial amounts, white clay, lead, zinc, fine sand, limestone, and crude oil.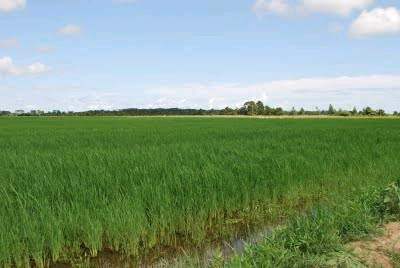 The majority of the population in SouthEast works in agriculture; the main income crops are oil palm and the basic foods are yams, taro, corn (maize), rice, and cassava (manioc).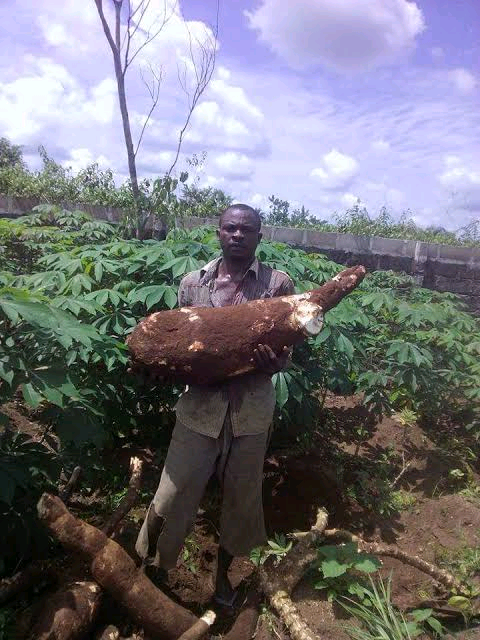 Other mineral resources include coal and natural gas, and Imo is one of the country's main onshore petroleum-producing regions.
Agriculture is the best form of investment in the SouthEast.
2.  Entertainment
The Igbo tribe is a well-known ethnic group for its enterprising, independent, and adventurous nature. They are native to the southeast of Nigeria.
The tribe, which goes by the name Ndi Igbo in its native land, is well-known for its diverse cuisine, dance, music, musical instruments, festivals, and culture.
In the southeast of the nation, there are many talented people.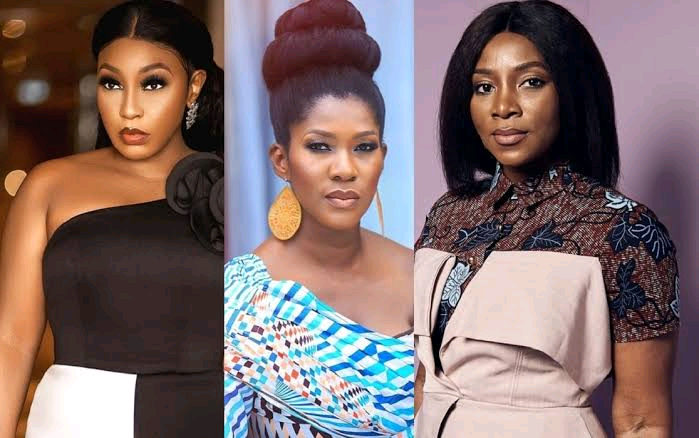 The following is a list of well-known international celebrities with Igbo ancestry:
Chukwuemeka Okafor Ndubuisi.
Ejiofor Chiwetel.
Ogonna Nnamani Nneka.
Tyler The Creator.
T.D. Jakes
Asomugha Nnamdi
Nonso Anozie.
Annie Ilonzeh.
Ashley Madekwe
Caroline Chikezie
Sonny Chidiebere
Patrick Chukwuemeka Okogwu
Lemar Obikar
Osi Umenyiora
Uzo Aduba etc
The south east has given birth to many famous people, including national and international football stars, and there are still a lot of brilliant up-and-coming stars in the region.
The long list of Igbo-born celebrities in Nigeria includes actors, actresses, musicians, comedians, artists, and more.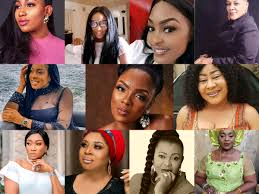 The top Igbo celebrities are listed below in no particular order.
Genevieve Nnaji
Ms. Nnaji, the perpetually young actress who has been singing on Nigerian television screens for more than 20 years.
She began as a young actor and rose through the ranks, reaching the pinnacle of her career. Genevieve is perhaps the best female performer in the nation and one of the wealthiest as well.
Phyno
The undeniably best Igbo rapper we now have.
With his flow, the talented Igbo rapper makes the Igbo language sound both fluent and sensual.
Obi-Uchendu Ebuka
Chukwuebuka Obi-Uchendu, a Nigerian lawyer turned presenter, actor, and model (to name just a few), is a well-known media figure.
He is well-known for co-hosting The Spot and Men's Corner on Ebonylife Television as well as for hosting the reality series Big Brother Naija and the popular chat show Rubbin' Minds on Channels TV. He also appears on the reality television program "Judging Matters."
BasketMouth
A well-known stand-up comedian from Abia State under the stage name Basketmouth, Bright Okpocha, has produced shows like Basketmouth, Uncensored all around the world.
Linda Ikeji
With over a million daily visitors to her blog, Nigeria's most well-known and controversial blogger, Linda Ifeoma Ikeji, is one of the most well-liked individuals on the country's internet.
She literally went from having nothing to having a net worth of over $40 million, making this young woman the epitome of the self-made woman and showing the Igbo spirit within her. One of the most well-known bloggers in Africa right now is Linda.
Patoranking
The Ebonyi State-born singer, one of Nigeria's well-known musicians, is renowned for his songs with strong messages. Every year, Patrick Nnaemeka Okorie gives us party hits while continuing to spread his socially conscious themes, which has allowed him to stay current on the Nigerian music market. Nigerian musician and songwriter Patoranking performs reggae and dancehall music.
Don Jazzy
He is a record producer, audio engineer, record executive, singer, composer, businessman, and philanthropist of Igbo descent. He founded Mavin Records and serves as its CEO.
Pete Edochie (Chief)
He is a Nigerian actor, (MON). One of the best actors in Africa, Edochie has received recognition from both the Africa Film Academy and Africa Magic with their Lifetime Achievement Award and Industry Merit Award, respectively.
Rita Dominic
Rita Uchenna Nkem Dominic Waturuocha, a Nollywood actress with royal birth, is one of the Igbo queens who have adorned our screens since the beginning.
Rita Dominic is a producer, actress, and co-founder of The Audrey Silva Company. She has won numerous awards.
E-Money
In Nigeria, the name E-Money is a byword for wealth and opulent living.
E-money is renowned for his large fortune and opulent lifestyle; he created the money gun. He is musician Kcee's younger brother.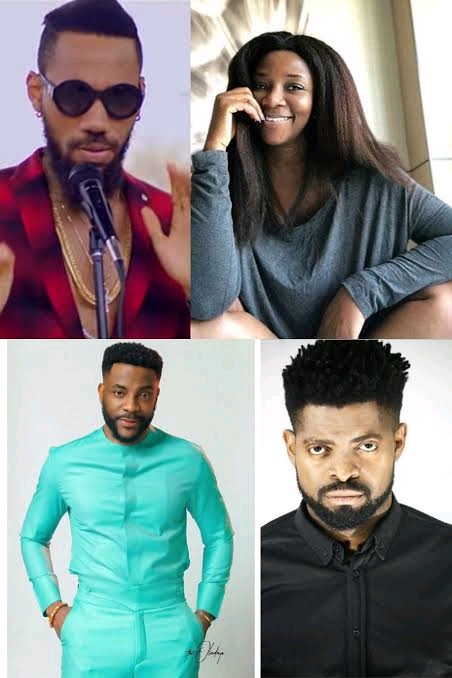 Jim Iyke
Chidi Mokeme
Zubby Michael
Chioma Chukwuka
John Okafor
Nkem Owoh
Others include; Ada Ehi, Kcee, Flavour, Zoro, Chacha Eke, Yul Edochie, Frank Edwards, Nathaniel Bassey, Sinach, Umu Obiligbo, Destiny Etiko, Ned Nwoko, Regina Daniels,Somadina, Chinwetalu Agụ, Osuọfia, Aki and Paw Paw, Chioma Okereke, Uche Jombo, Bella Naija, Chimamanda Adichie,Jay Jay Okocha, Mary Anyali, Chika Okpala, Christian Okoye, Gozie Okeke, Chioma Jesus and the list goes on and on.
If you are talented in the South East, the entertainment industry is worth going into.
3.  Business Services and Consumer Goods
There are around 10 commercial cities in the SouthEast region. In addition to agriculture, there are many other economic activities. The area is also referred to as a commercial and trading zone because it is home to small and medium-sized indigenous businesses that provide goods and services.
Farm produce and processed foods, phones and accessories, clothing and fashion accessories, cosmetics and toiletries, pharmaceuticals, home appliances, water, and computers & accessories are some examples of fast-moving consumer goods made in the South East.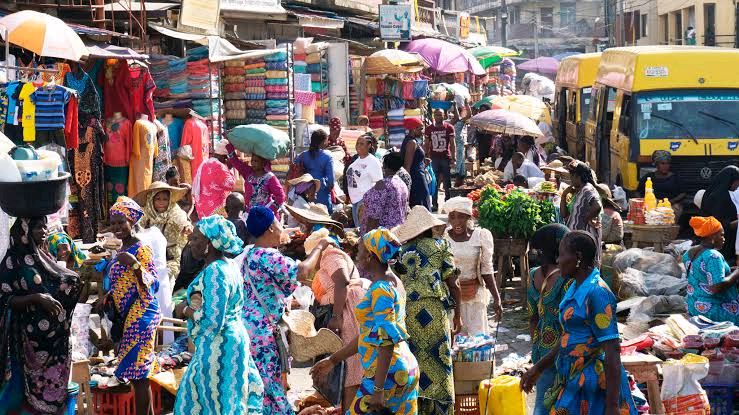 These frequently include things like meals, drinks, clothes, shoes, and gasoline. Intangible goods or acts known as consumer services are generally produced and consumed concurrently.
Haircuts, auto repairs, and landscaping are typical examples of consumer services.The region is rich in natural resources and solid minerals, including bauxite, iron ore, lignite, clay, coal, tin, and columbite.
One of Nigeria's three richest states in terms of mineral reserves is Ebonyi.
Commercial quantities of the following minerals are discovered in Ebonyi: lead, zinc, bauxite, copper, silver, sulphide, uranium, limestone, iron ore, oil and gas shale, clays, marble, barytes, fluorite, and sulphide, Sands of glass
The following minerals are found in Enugu: Coal, Iron ore, Clays, Oil and Gas Shale, Glass Sands, Granite, Oil and Gas Shale, Uranium, and
The following are found in Abia:
Phosphates are listed first, followed by Oil and gas shale, Gypsum, Lead, Zinc, Copper, Glass Sands, and Granite.
Imo possesses the following natural resources: phosphates, coal, marcasite iron, limestone, salt, gypsum, and uranium.
The following are present in Anioma: Coal, Gypsum, Glass sands, Clays
The following are found in Rivers-Igbo: Glass sands, Clays
The following are found in Anambra: Coal, Glass sands, Uranium, Iron Ore.
The Igbos are known for their business, industries and relentless commercial activities.
This has made a large number of them billionaires and millionaires.
An average Igbo man is a business man, and they have large production hubs especially in Anambra and Aba.
The Southeast's manufacturing potential has attracted interest from around the world. Numerous domestic industrial manufacturing firms are based in the area.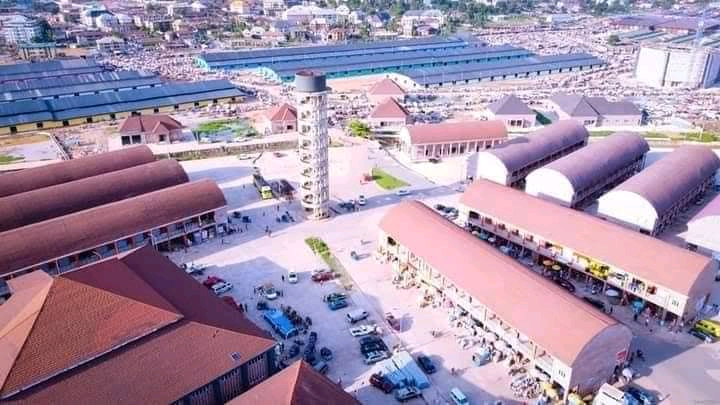 The best cables in the world are produced in this area, along with Nigeria's first automobile and motorcycle manufacturing facility and firms that produce auto parts.
20 richest Igbo men and women
$5.8 billion Arthur Eze
$3.8 billion Cletus Ibeto
$3,2 billion. Orji Uzor Kalu
$2.9 billion. Emeka Offor
$2.7 billion. Benedict Peters
$2.1 billion Andy Uba
$2 billion Ifeanyi Patrick Ubah
$1.4 billion Rochas Okorocha
Ambrosie Bryant Chukwueloka (A.B.C.) Orjiako – $1.2 billion
Innocent Ifediaso Chukwuma – $1 billion
Pascal Dozie – $1 billion
Leo Stan Ekeh – $1 billion
Cosmas Maduka – $800 million
Stella Okoli – $700 million
Tony Elumelu – $700 million
Stella Oduah – $600 million
Diezani Alison-Madueke – $500 million
Allen Onyema – $500 million
Tony Ezenna – $430 million
Linda Ikeji – $100 million.
Others include the popular, Obi Cubans, Ned Nwoko, Cubans Chief priest and so many others with so many investments and industries.
4.  Real Estate Sector
The real estate industry in South Eastern Nigeria is enormous, flourishing, and growing. There are several properties with various designs and purposes, as well as a varied group of players, including small independent companies and major real estate corporations.
Real estate offers a variety of investing opportunities.
There are numerous ways to buy real estate. Depending on the funding available, you might construct and rent out residential or commercial space, crowdfund with friends or business partners, or sell land for a profit. Investing in a REIT (Real Estate Investment Trust) is an additional option (REIT). By buying REIT stock, you can achieve this.
Real estate brokers profit from the industry by purchasing and selling land,
Purchase and Sale of Homes,
Homes or land leasing,
Placing apartments up for rent,
Becoming an investor in real estate,
Joining the real estate industry,
Making a career as an estate developer,
Building material sales and purchases.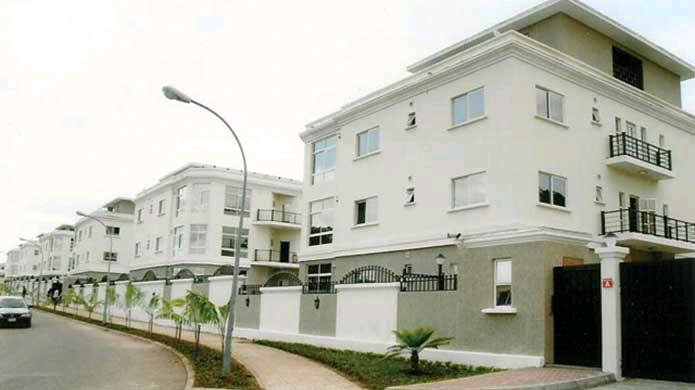 Southeast Nigeria, with its rapidly growing population, is a top investment location and a ready market for a variety of investments, including those in technology, financial services, and real estate.
Many people in the south east are involved in the real estate market, either as buyers or sellers. In Nigeria, where the economy is favorable to owners of real estate assets, it is still a top-notch investment choice.
Every day is a success for the real estate industry.
5.  Hospitality and Tourism
The hospitality and tourism sector in the south east is a sizable one that encompasses all the commercial pursuits that either directly or indirectly support or are supported by travel and tourism. Hotels & Resorts are included in this industry segment. eateries and catering. Bars and nightclubs.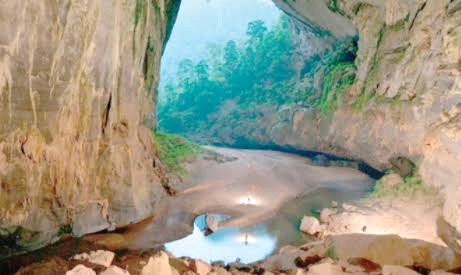 Offering excellent lodging, transportation, as well as other amenities like dining establishments or sports facilities, is the focus of hospitality.
Because tourism is a labor-intensive business, it offers both skilled and unskilled work opportunities. The hospitality sector, which includes tourism, has been expanding quickly to become one of the key industries in the Southeast.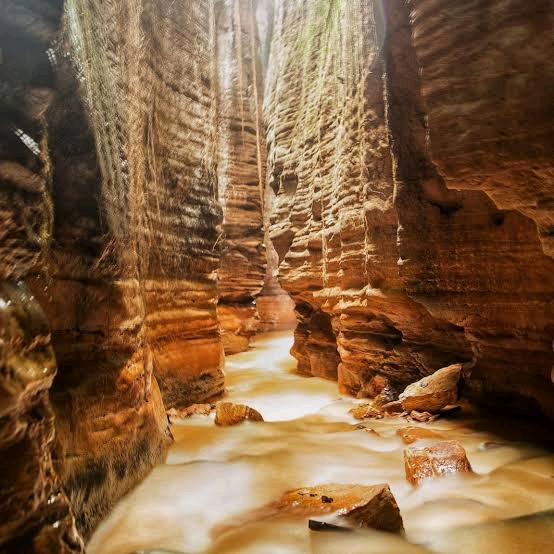 Some of the tourist sites in South East includes;
Oguta Lake in Imo State
This second-largest lake in Nigeria is surrounded by a muddy stream (Urashi) and an aquamarine-clear fresh river (Ogbuide), both of which have no artificial or natural barriers separating them. There is a vacation resort there that was constructed in 1960 by colonists, but more contemporary resorts have appeared.
Cultural and Arts Center in Mbari
This outdoor museum in Ikenegbu, central Owerri (the state capital of Imo), contains items and sculptures that illustrate the culture, history, and customs of the Igbo people.
Ezeagu Tourist Complex in Enugu State
This area is regarded as God's favorite. It has a lake, a three-kilometer cave, and a natural spring or waterfall. The cave includes connecting, dark passageways, some of which are linked and lead to further chambers.
Ngwo Cave and Pine Forest
National woodland in a tranquil farming town called Ngwo Pine forest. For those seeking the limestone-sculpted caves and the little pool at the foot of the cave created by the waterfall, the open forest offers a hiking experience on level ground.
Anambra Ogbunike Caves
You can tell this place has a lot of potential because it is on the UNESCO Tentative list. If you want to explore this network of caves, be prepared to get your hands muddy because parts of the passages call for barefoot crawling.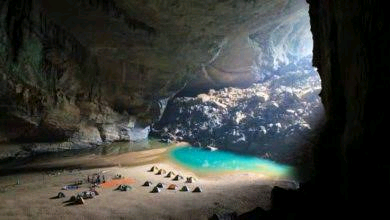 Anyone may observe the cave's water-dripping roof and the presence of reptiles such black mambas, crocodiles, and turtles. Both the wildlife and the waterfall are spectacular.
Tourist Village of Rojenny
It can be found at Oba, in the Idemili South LGA.
This location offers a wide variety of tourist attractions. It contains a tennis court and a stadium, as well as a swimming pool, museum, restaurants, and an amusement park.
Even a zoo with creatures like crocodiles, baboons, turtles, peacocks, hyenas, alligators, etc. is available for overnight stays. You can't experience everything this place has to offer in just 24 hours.
Okposi Salt Lake Ebonyi State
A visit to this lake is instructive. Visit this salt lake in Okposi, Ohaozzara LGA to get a better understanding of why Ebonyi state is known as the salt of the nation, even if it is not the only salt lake in the state.
Town of Arochukwu in Abia State
Arochukwu's Long Juju is a cavern with numerous entrances, a destiny gate, a spring, a flowing Iyi-eke stream, and a point of no return (a former slave route).
It was a shrine or local court for the resolution or arbitration of tribe and inter-tribal issues before it became a route for the slave trade.
The National Museum of Antiquities, which is also located in this town, houses artifacts from the time of the slave trade that were used as barter. Currently included on the UNESCO Tentative List of Heritage Sites is the Arochukwu Long Juju Slave Route/Cave Temple Complex.
River Azumini Blue
Azumini Town in the Ukwa East LGA is home to this amazing body of crystal-clear blue water.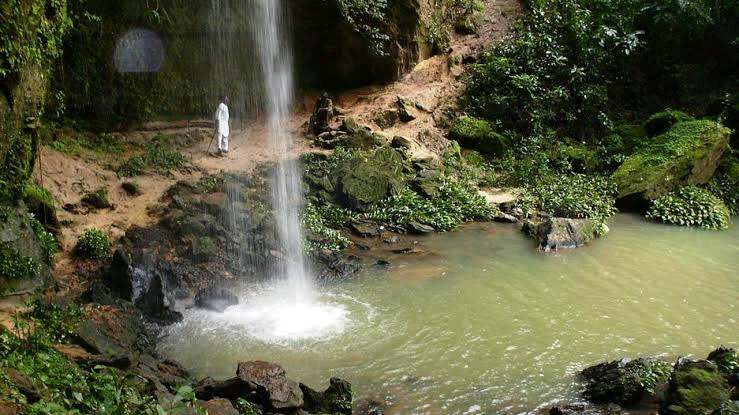 There's also Agulu lake in Anambra and many others. Tourism is a fast growing sector in the Southeast.